2 – 3 July. The World Congress on Regulatory Affairs for Medical Devices (RAMD2018)
Company Cratia participated in The 2nd World Congress on Regulatory Affairs for Medical Devices – RAMD2018. The Congress took place 2 – 3 July 2018,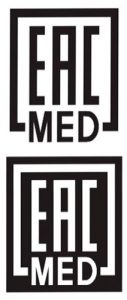 in London and brought together in one place the best specialists in regulatory services from Israel, USA, Switzerland, Germany, Great Britain, China, the Netherlands and Italy.
Cratia also presented its report, which was devoted to regulatory requirements for the circulation of medical devices in the Eurasian Economic Union.
There are 5 countries with fast developing markets in the EAEU, including Armenia, Belarus, Kazakhstan, Kyrgyzstan and the Russian Federation.
Since March 15, 2018, a transition period has begun and until December 31, 2021, all companies that are going to import their products to the EAEU market must undergo a centralized procedure in one of the countries of the Union.
Prior to filing an application for a centralized procedure, the manufacturer and his Authorised representative make a decision on the list of countries to be included in the registration certificate, as well as determine with the reference country for submission. When preparing a dossier for submission, it should be noted that part of this dossier is the test reports, conducted at the EAEU.
The result of the examination of the documentation will be the inspection of the production of medical devices. Upon completion of these stages and confirmation from the remaining EAEU member countries that were included in the initial application, the company will receive a registration certificate (valid for 5 years).
It is worth paying attention to the fact that the registration time for a centralized procedure is from 1 year, which should be taken into account when planning regulatory activities.